I'm very honored to learn that several paintings have been awarded Gold in the February Portraits issue of Art Ascent Magazine. A very special thanks to the jurists for selecting my work to be included alongside such a wonderful group of artists and to Magdalena Riegler for such a flattering article.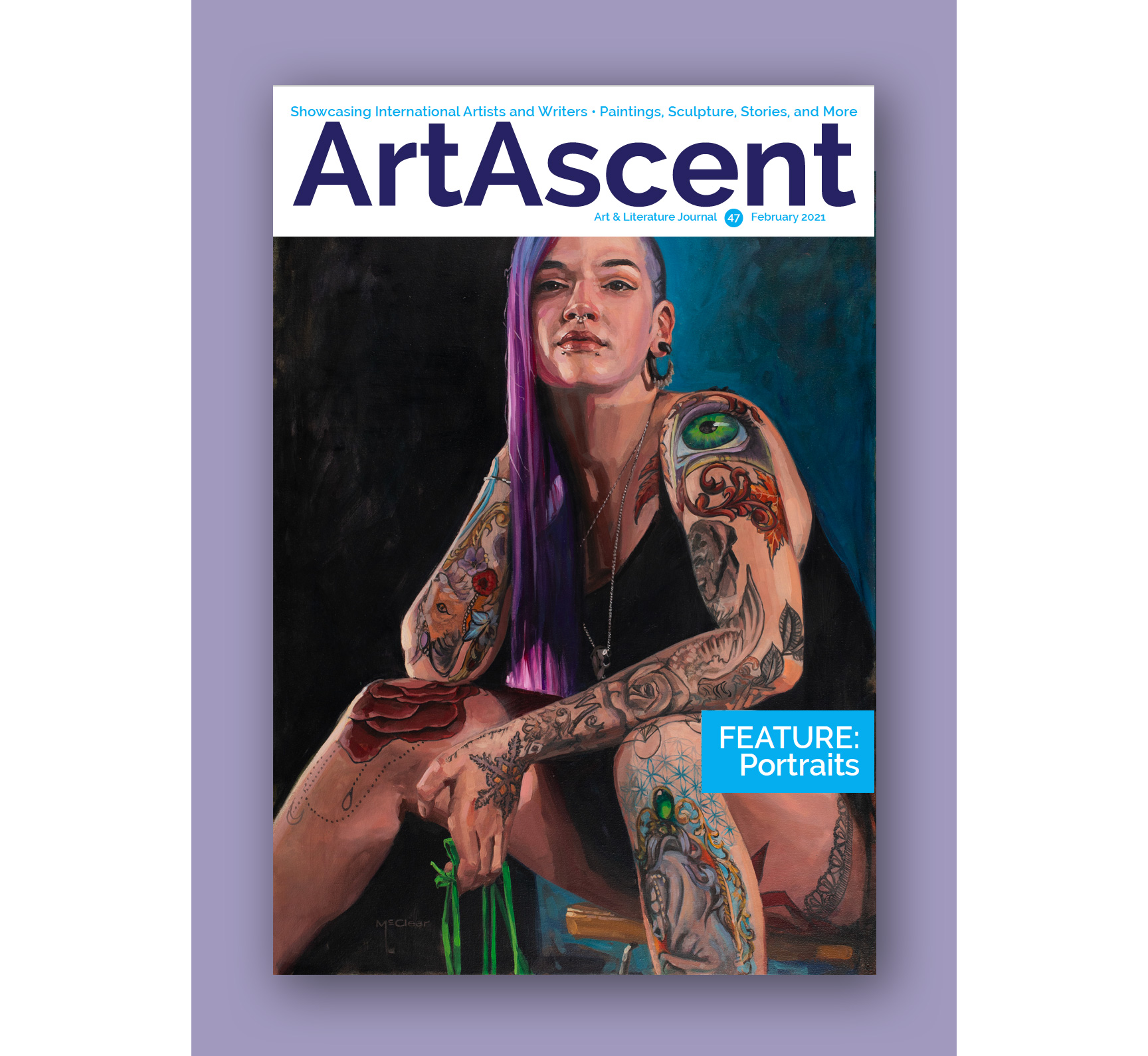 Foreward (excerpt)
The February Portraits Issue of Art Ascent Magazine 2021
How can we describe ourselves without the help of a mirror? Is it possible to reflect on our identity without knowing our actual reflection? And how can we utterly understand the others' temperament without investigating their aspect or their facial expression? It is a dilemma inherent in the nature of humankind and has been addressed by art through the genre of portraiture. Portraits from every age are instruments of investigation; they tell us something elusive about their protagonists' lives, desires, and culture.
When we look into the eyes of the ladies portrayed by the genius of Leonardo da Vinci, we do not see merely a celebration of their beauty or an attempt to make their virtues immortal. At the end of Quattrocento, Leonardo started paying attention to the soul of the sitters: the art of portraiture became authentic psychological research. He broke the barrier between visible and invisible, between the image of the humans in the external world and the inside of their soul, connecting them through the medium of painting.
This breaking point represents a revolution in the conception of human nature; portraits became an instrument to explore the soul of others and ourselves. Each individual has been conceived as something unrepeatable, with particular morphological features and emotions from this point forward. Artists started looking themselves in the mirror, in a loop of reflections like in Escher's compositions, or distorting their image according to their mental states, as in a Bacon's self-portrait. They also started pondering on their identity through the representation of their symbolical objects. In this sense, is there a more intimate self-portrait than Van Gogh's Bedroom, even if the artist is not present?
The aim of the 47th volume of ArtAscent Art & Literature Journal is to explore how contemporary, emergent artists deal with the theme of the portrait, investigating how they look at the others and themselves, and how, like in Leonardo's portrait, which follows with its eyes the viewer, they also look at us.
By Cinzia Franceschini