I am very honored to become an Elected Artist to the historic Lyme Art Association alongside six amazing artists. An exhibition of newly elected artists "Congratulations" and the 31st annual associate artists show, "First Impressions" will be on view January 13 – March 2, 2023.
Exhibition: January 13 – March 2, 2023
Opening Reception: Sunday, January 15 from 2 – 4 pm
Location: Lyme Art Association | 90 Lyme StreetOld Lyme , CT06371 USA
CONGRATULATIONS: Lyme Art Association is proud to feature its newest Elected Artists in the show Congratulations. These artists were elected by their peers after a rigorous selection and evaluation process. These seven newly elected artists will display a selection of their work in this group exhibition. Join us in welcoming new Elected Artists Linda Boisvert-DeStefanis, Jessica Teti Turgoose, Earl Grenville Killeen, Brian McClear, Nick Salerno, Bill Sonstrom and Garnet Wrigley, and see highlights from their impressive portfolios.
FIRST IMPRESSIONS: At the same time, the 31st Annual Associate Artist show, is on view January 13 – March 2, 2023. This juried exhibition features the art of Lyme Art Association's Associate Artist members, accomplished artists who have successfully exhibited in selective shows. Artists in the show vie for the coveted first place award, which comes with an opportunity for a solo show later in the year. First Impressions includes a full range of media and themes: landscape, portrait, still life paintings and sculpture. The exhibition is juried by landscape painter and illustrator John MacDonald.

Incorporated in 1914, the Lyme Art Association continues the tradition of presenting fine art exhibitions and sales by its artist members in the historic gallery. Exhibitions of Lyme Impressionist paintings began in 1902 and were held every summer in the Phoebe Griffin Noyes Library in Old Lyme until August 6, 1921, when the present Lyme Art Association gallery opened.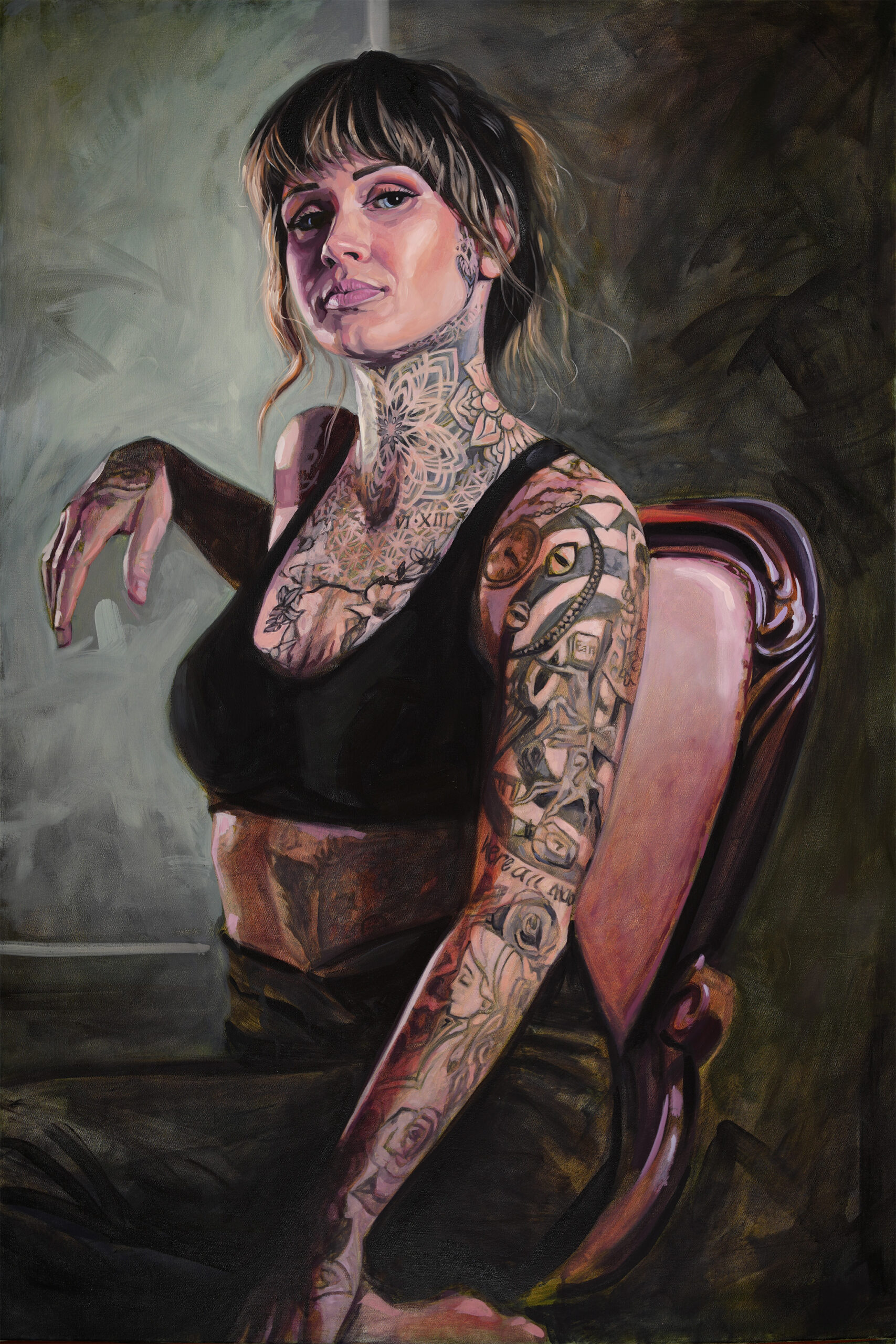 Down the Rabbit Hole 60″ x 40″ Oil on Canvas