I am excited to announce that my upcoming solo show, titled "Double Takes," has been featured in the June issue of American Art Collector magazine. The exhibition will take place at the stunning Alofft Gallery in Litchfield, CT, and will be open to the public from June 2nd to July 2nd, 2023. Save the date and make sure to join us for the opening reception on Saturday, June 3rd, from 5:00 PM to 8:00 PM.
Opening Reception: Saturday, June 3rd | 5:00 PM – 8:00 PM
Where: Alofft Gallery | 41 West Street, Litchfield, CT 06759 | 860-361-6389
Excerpt: American Art Collector | Issue 212, June, 2023,
Double Takes — Preview Excerpt:
For artist Brian McClear, painting still life and portraiture—often working on both concurrently—is a fascinating pleasure. His portraits explore the relationship a person has with their tattoos, while his
still life subject matter pairs found objects to create playful stories, social commentary and stunning visual effects. Opening in early June, McClear's show Double Takes: Parings and Portraits features at least 16 new, large-scale paintings hosted at Alofft Gallery in Litchfield, Connecticut. "Brian's work is as beautiful as it is thought-provoking," says Craig Connolly, Alofft Gallery director. "His use of humor, irony and nostalgia facilitates a novel and terribly poignant commentary on the human experience." (Cont.) Download the complete article below.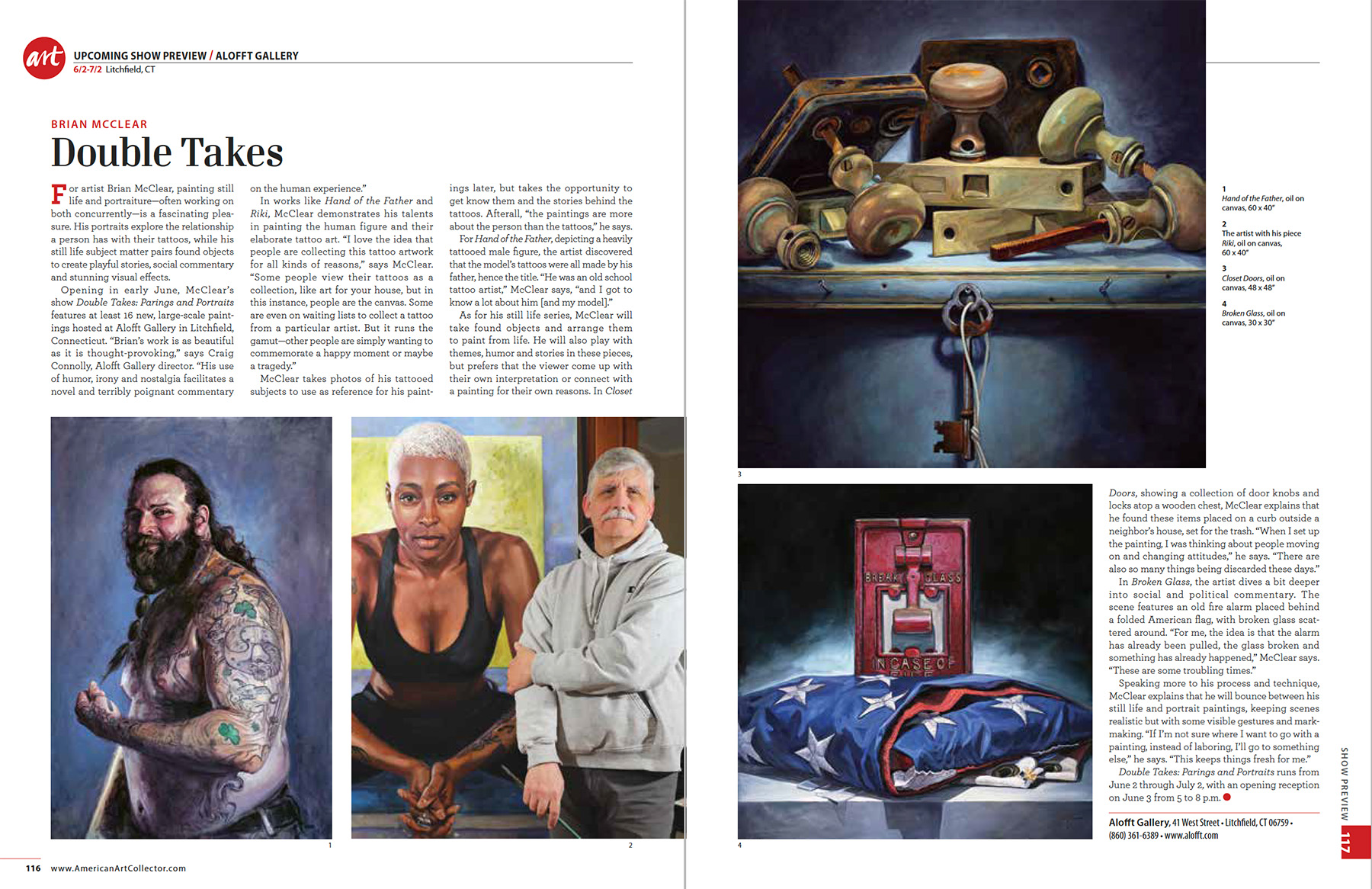 A complete copy of the June issue as well as back issues can be ordered here.